Over the weekend of July 14, North Carolina-based LabCorp, United States' biggest blood testing laboratories network, forced a shutdown on its IT network after hackers breached into their system.
As part of its breach response policy, the company immediately took various portions of its systems offline to contain the hack.
Excerpts from the form 8-K they filed with the Securities and Exchange Commission read:
"LabCorp detected suspicious activity on its information technology network."
"LabCorp immediately took certain systems offline as part of its comprehensive response to contain the activity,"
"Work has been ongoing to restore full system functionality as quickly as possible"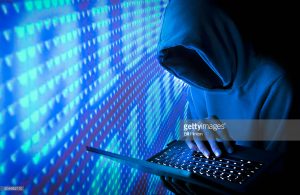 The breach could potentially expose millions of patient records at risk. Taken from their webpage: LabCorp provides diagnostic, drug development and technology-enabled solutions for more than 115 million patient encounters per year.
The company, however, is trying to downplay the incident assuring their customers not to worry.
"At this time, there is no evidence of unauthorized transfer or misuse of data. LabCorp has notified the relevant authorities of the suspicious activity and will cooperate in any investigation," it said in its statement.
FBI is currently monitoring the situation and LabCorp is required to alert customers whose data were compromised within 60 days.
Healthcare organizations are often the target of hackers and cybercriminals for data breaches because it is believed that the highly sensitive data they keep on records is worth a lot when sold online.