Several computer systems at the PGA of America were recently hijacked with a ransomware. On Tuesday morning, August 7, staff discovered that their system had been compromised when ransom notes started appearing on their screen: "Your network has been penetrated. All files on each host in the network have been encrypted with a strong algorythm [sic]." It locked down critical files and demanded cryptocurrency for their return. The association has to transfer bitcoin to the hackers or risk losing their files forever.
The notice includes a bitcoin wallet address where the funds will be sent and a pair of encrypted email addresses. The amount of ransom was not specified but the hackers, proving their "honest intentions" and "good faith", said they would unlock two files for free.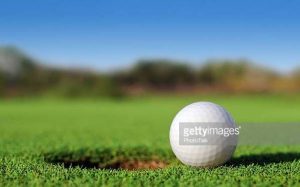 According to a report from Golfweek, the files contained creative materials for the PGA Championship at Bellerive and next month's Ryder Cup in France. That includes extensive promotional banners and logos used in digital and print communications, and on digital signage around the grounds at Bellerive. The stolen files also include development work on logos for future PGA Championships. Some of the work began more than a year ago and cannot be easily replicated.
Following the advice of law enforcement agencies and cybersecurity experts, an anonymous source told Golfweek that PGA officials had no intention to meet or pay any extortion demands. The network remained locked. Complete control of the servers were not yet regained and external researchers are still currently investigating.
As of the moment, PGA of America has declined to comment on this matter. As the PGA Championship kicks off at Bellerive, the tournament has been unaffected so far and is slated to continue as per the usual schedule.