The US Department of Justice has announced this week that it has sentenced Nigerian Onyekachi Emmanuel Opara (30) of Lagos, Nigeria to 5 years prison time and was ordered to pay $2.54 million for defrauding victims in its Business Email Compromise (BEC) scam. Opara ran his fraudulent scams for two years (2014-2016) along with co-defendant David Chukwuneke Adindu targeting thousands of victims worldwide including the following countries:
Australia
New Zealand
Singapore
Sweden
Switzerland
United Kingdom
United States
The sentence was served in Manhattan federal court. Adindu was already sentenced last December 14, 2017 to 41 months in prison and was also ordered to pay about $1.4 million in restitution.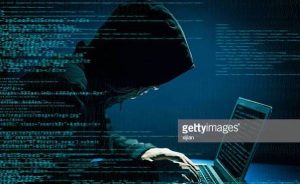 This type of scam, BEC (also known as 'CEO Fraud'), is very profitable since it only needs to be successful a few times to be highly cost-effective for the criminals. For his operation, Opara sent fake emails to employees of the victim companies pretending to be from their supervisors or from third-party vendors or partners which they had held business relationships with. Because the messages were sent from email account domains that appear to be similar to the true domains of respectable companies or spoofed from legitimate addresses, recipients are easily deceived.
Aside from his BEC scam, the 30-year old fraudster also registered to dating websites posing as an attractive young woman named "Barbara". He was able to engage in romantic relationships through this and convince individuals in the US to send him money overseas or to accept funds from his BEC scams so he can hide the money trail.
Opara was arrested in December 22, 2016 in Johannesburg, South Africa. He was extradited to the United States a month later, pleading guilty just last April for conspiracy to commit wire fraud and wire fraud leading to his incarceration.