Wanting to get rid of the annoying Chrome Search Contest 2022 pop-up? It says you have made the "5th billionth search" thus you will be given a prize of your choice – Google play cards, Sony Playstation, Samsung gadget, Amazon gift card, an iPhone or Apple Watch. This is a scam and not in any way sponsored by the said companies.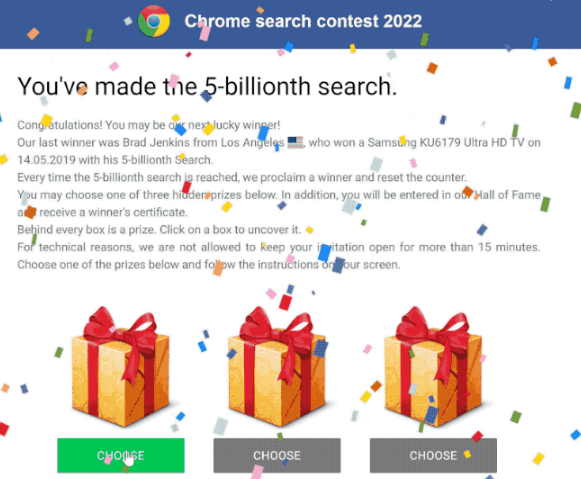 The "Chrome Search Contest 2022" pop-up scam will trick users into providing their private information before claiming their prize. Be wary not to click any links or enter any of your personal data like credit card details, phone number, postal address, and email. These info may be used for fraudulent transactions and can compromise your identity.
Chrome Search Contest 2022 pop-ups usually happens because of an adware installed (through bundled software) without you knowing. Remove it immediately.