MyTelevisionHQ is supposedly a web portal where you can fast stream free episodes of your favorite TV shows and get access to popular TV channels. But be wary because MyTelevisionHQ is an adware that will attempt to commandeer your browser search and homepage to myway.com which is a fake search engine.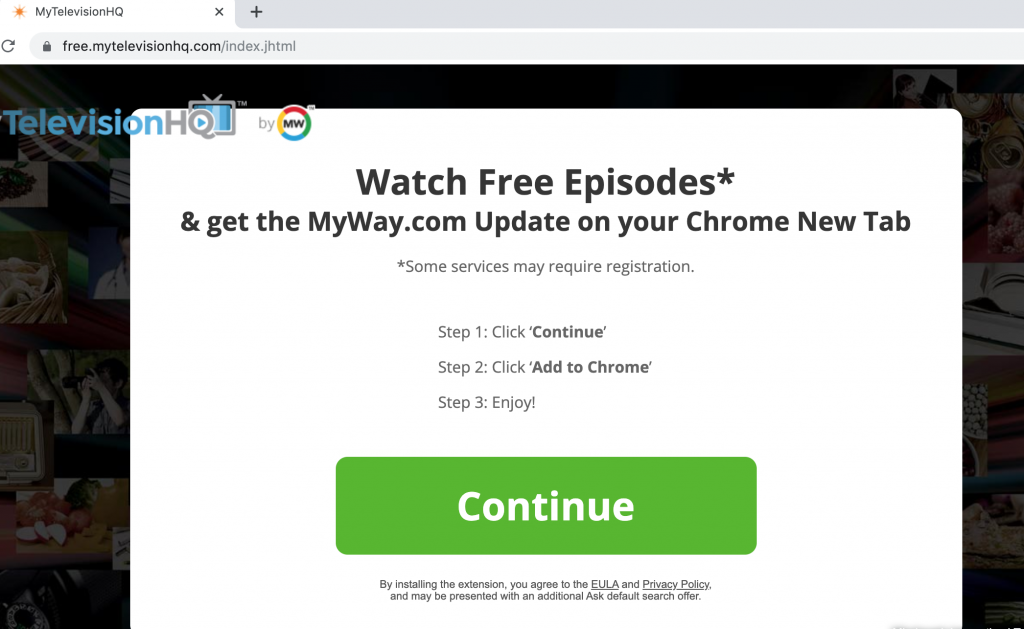 The adware may monitor your browsing activity on the web as well as redirect you to malicious websites to get money from you or infect your computer further. It may also prevent you from changing your settings back.
MyTelevisionHQ is usually installed through bundled software without you knowing. It has to be removed immediately.